Slow Rebound Pressure Pillow Luxenmart™ (Anti Pressure Hand Numb). Also known as the Ergonomic Couples Sleeping Pillow
Ergonomic Couples Sleeping Pillow is the Pressure Free Memory Pillow.
Brand Name: Luxenmart™
Shape: U-Shape
Part: Neck
Weight: 0-0.5 kg
Filling: Memory Foam 
#1 Brand Leading Couples Sleeping Pillow
The pressure pillow is multifunctional, unique, and good for health. It can be used as a cervical pillow for sleeping, a lumbar pillow for work, a side pillow, and a sweet couple hug sleep pillow on the bed.
Do you want to fall asleep right away when you relax after a long road trip? Or how about getting better sleep on the plane during your travels? You can use the multifunctional pressure pillow to help! You can use the cervical neck pillow while relaxing on your sofa at home or use the side pillow to hug your partner. You can take it to work or college as well. The pressure pillow is great for relaxing at lunch break or after work during those stressful days!
The Pressure Pillow is the perfect solution for a comfy experience! It is more than just a travel pillow. Whether you're on the plane, train, car, or boat, this multifunctional pillow will have you sleeping in your own bed before you know it. The pressure point technology can help relieve neck pain and headaches by providing firm support while you sleep while also improving blood circulation. If you're looking for the perfect gift or even just a treat for yourself, look no further than the Pressure Pillow!
Meet the Pressure Pillow. A multifunctional performance pillow that will completely change your sleeping habits.
This support pillow makes it comfortable to fall asleep quickly when you rest after rowing trips or camping excursions, or use as a cervical pillow for sleeping on the plane, or as a sweet couple's sleeping pillow on the sofa and bed. Other uses include a lunch break pillow at work or the library, and a lumbar pillow for work. The multifunctional Pressure Pillow is perfect for travelers, sleepers, and office workers alike. Its ergonomic design allows the pillow to mold to your neck or head without constricting it. Its built-in adjustable strap can accommodate anyone. Use it in a variety of positions: as a side or back support, between legs and knees while sleeping on your side, as lumbar support while sitting up, or even as a support for pregnant women—allowing you to enjoy an excellent night's sleep every time.
HIGH-QUALITY MATERIAL: Made of premium 60 High-density bamboo charcoal memory foam with 3 to 5 seconds rebound for cervical protection and a stress-free sleep, zero pressure to comfortable relaxation, moisture-absorbing with 100% Polyurethane inner core. Removable and washable.

UNIQUE DESIGN : Size: 35x30x13cm(13.8"x11.8"x5.1"). Unlike any other pillow, our patented design has a curve with space underneath to place your arms. It is the perfect pillow for back, side or front (stomach) sleepers. It eases the arm pressure. It really makes couples or lovers be closers and more romantic with each other. It allows you to prevent numbness in your arm while cuddling up from frontal or behind as a cuddle pillow and the best gift for lovers.

SWEET COUPLE PILLOW MULTI-USES: The multifunctional pillow makes you fall asleep quickly when you relax after road trips or camping excursions. And the cervical pillow for sleeping can be a fixed pillow on the car, a cervical neck pillow used on the plane during a trip or travel, a sweet couple sleeping pillow for relaxing on a sofa at home, the best side pillow & a couple of hug pillow for sleeping on a bed, a lunch break pillow in the office or library, and a lumbar pillow for work.
These are the  features of Luxenmart's Pressure Pillow
BREATHABLE & REMOVABLE: The pillow has Ice Silk Skin-friendly Pillowcase and a detachable zipper on the reverse side that can be cleaned. The hypoallergenic pillowcase of the sleep innovations pillow promotes airflow to keep cool, reduces wrinkles caused by pressure, and against face embossing when side sleeping. ATTENTION: It might have a smell due to sealed packing, you could lay it out for 1-2 days before using it.

IMPROVED SLEEP QUALITY and MACHINE WASHABLE: The pillow can improve sleep when one sleeps on the side because there is enough space to put an arm underneath
Have you ever experienced your arm falling asleep while sleeping with your significant other? Introducing LuxenmartPillow™! LuxenmartPillow™- Ergonomic Couples Sleeping Pillow enhances the sleep of couples & increases comfort while sleeping!
Cuddling Made Easier With Your Significant Other!
Luxenmart's Ergonomic Couples Sleeping Pillow is

Specifically designed for couples 

to 

reduce the arm pressure

off the straining arm while sleeping.

LuxenmartPillow™ is perfectly shaped to cradle your head 
and 
support your neck
 and arm while sleeping.
Soft & Comfortable Memory Foam
LuxenmartPillow™ soft memory foam technology allows the pillow to contour to the unique shape of your neck. Supporting the natural curve of your spine. CouplesPillow™ helps you sleep in the healthiest position relieving pressure points.
The Perfect Pillow For Couples
CouplesPillow™ ergonomic couples sleeping pillow provides the most sensational rest you can experience laying with your partner. Designed to refresh any tension in the body while sleeping with comfort being the utmost priority.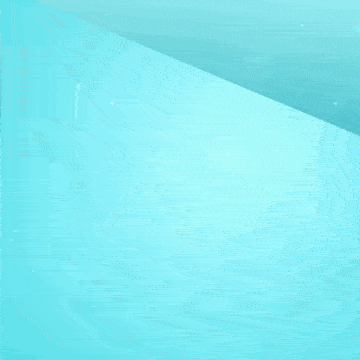 Our Washable and dryer-friendly pillowcase allows you to endlessly sleep in comfort! Nap in fresh hygienic comfort, Clean linen always is the best choice!
Some of our customers say:
– "It can be a really nice and interesting gift for a couple. It comes in a vacuum package with a nice box. The space for the arms is just right. The memory foam is what I like the best for the pillow. Even though sometimes you do not need the armrest space, it can be a really good pillow for your neck. Definitely recommend this pillow for the couple!!!!"
– "It is so comfortable and creative. I thought this pillow is perfect for couples and also individuals. It is soft but it also gives you enough support. Great customer service. Great product. I like it!"
– "An extremely comfortable Slow Rebound Pressure Pillow and helps with shoulder pain…
I'm a side sleeper and the doctor keeps telling me it is bad for my shoulder and neck. This pillow is extremely comfortable even if you aren't using it as a couple of pillows. The memory foam has a comfortable supporting feel to it. Your arm fits easily under the unique curved section of the pillow allowing you to sleep in a more comfortable position."
You can buy more Beauty and Health products from Luxenmart™.